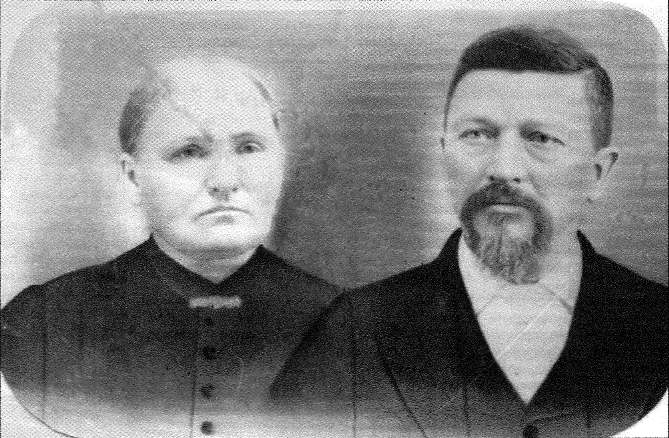 Contents
Introduction
The picture above is Malinda Cox and Elder William McKinney.

The oldest known McKinney in this family is James McKinney who fought in the Revolutionary War, married Elizabeth, was a farmer and pioneer in southwest Virginia. He was a signer of the petition to form Russell County, lived near the Clinch River and he and Elizabeth were members of Stony Creek Baptist Church. Their descendants moved to Carter County, Kentucky and eventually settled in Jasper County, Illinois.

Thomas Clark, born in 1759 in Montgomery County, Virginia also served as a First Lieut. in the Revolutionary War married Jemima Scutt had children and moved to Gallia County, Ohio where they were early settlers on the Sandfork in Walnut Twp. Thomas was elected one of the first Justices of the Peace.

This record includes their descendants and numerous other equally important families that make up their legacy.

Considerable research and effort has produced this compilation. We have made every effort to be accurate, knowing that errors or omissions may occur. It is an ongoing work as anyone who does genealogy seriously knows!
Contact